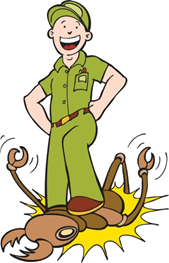 Commercial
Pest Control
AAA Pest Pros is committed to providing exceptional pest control to all property owners, both residential and commercial.

Serving Commercial & Institutional Clients
If customer service is important to your business, you'll appreciate working with AAA Pest Pros on all your commercial pest control needs.
Commercial Pest Control In Denver and Northern CO
Experienced and Trusted Pest Control

Pest Control
AAA Pest Pros provides exceptional residential and commercial pest control for our customers, guaranteed to be the solution for all your pest control needs.

Termite Control
Undetected termite infestations can cost thousands of dollars in repairs. Protect your property with integrated termite control from AAA Pest Pros. We take pride in our exceptional termite inspection methods.

Rodent Control
Don't allow these disease-carrying intruders to take shelter in your home or attic. Our technicians offer effective rodent control for rats, mice, and other rodent pests. Call AAA Pest Pros today!

Bed Bug Treatment
Are the bed bugs biting? AAA Pest Pros is the solution to all of your bed bug extermination needs; providing customers with inspection, prevention and bed bug removal.
Email: aaapestpros2@gmail.com
Address:
502 N. 2nd St, Unit 3
Berthoud, CO 80513
Denver / Boulder: 303-494-2847
Greeley: 970-352-2847
Fort Collins: 970-221-2847
Mon - Fri
8:00 am - 5:00 pm
Sat - Sun
Closed
Available by appointment outside of listed hours of operation